Dining to fit your needs, your tastes … and timetable.
Our commitment to your daily dining experience begins long before your first entrée. During your move-in process, our team will sit down with you and your family to understand your very specific tastes and nutritional needs. Then we'll use that information to make sure breakfast, lunch, dinner and in between are daily delights. It's just one of the ways we work hard to know you — so we can do everything possible to help you live the life you want.
Our anytime dining plan also gives you the choice of three dining rooms, not to mention the many dining options in nearby Sugar Land, Texas. Residents also enjoy socializing at Soda Shoppe inside of The Hampton designed just like the ice cream parlors they would visit growing up.
Valeo™ Memory Care Dining Room
At The Hampton, we customize dining for memory care residents with tapas-style cuisine that is designed to foster independence so residents can feed themselves. Valeo Bites are crafted with fresh ingredients that promote wellness and increased cognition. And because we know that dining is an important social event for all of us, team members often eat with the memory care residents, creating a chance to socialize and get to know each other better.
Regardless of your needs, tastes and preferences, our goal is simple — make every dining experience one of the most satisfying parts of your day.
The Hampton at Meadows Place Dining Options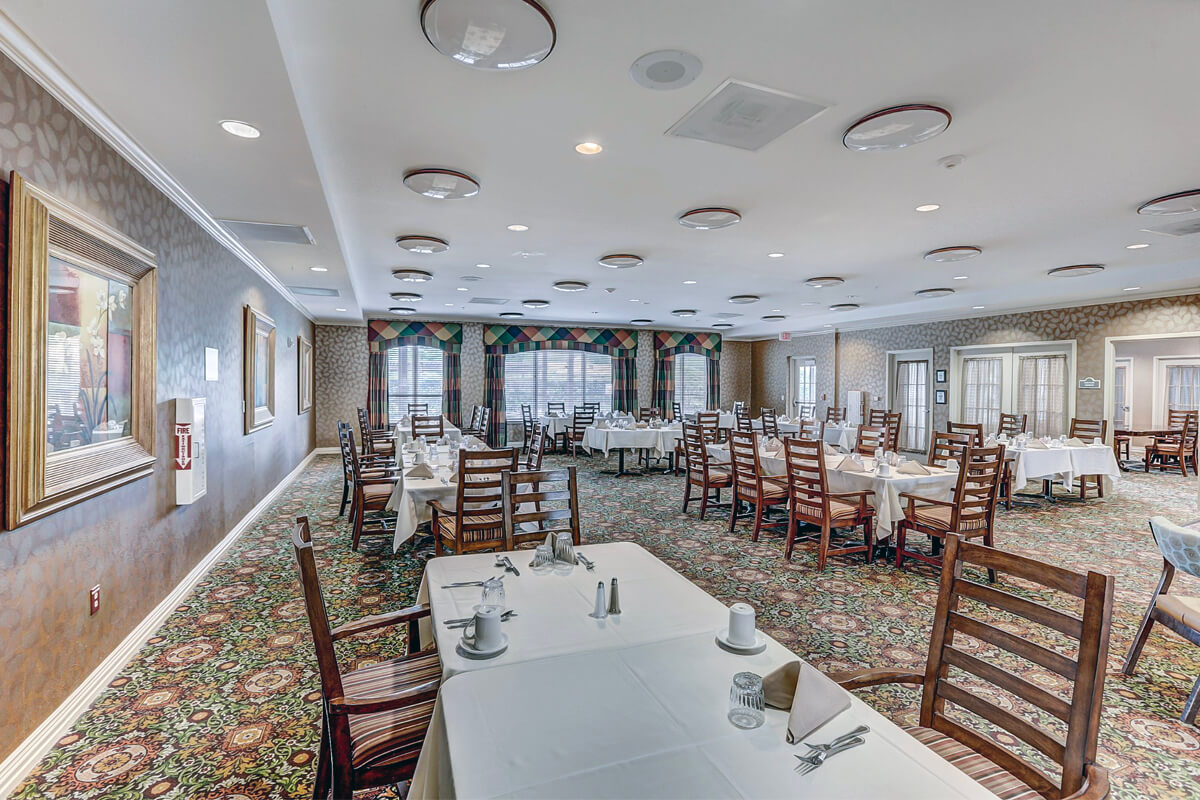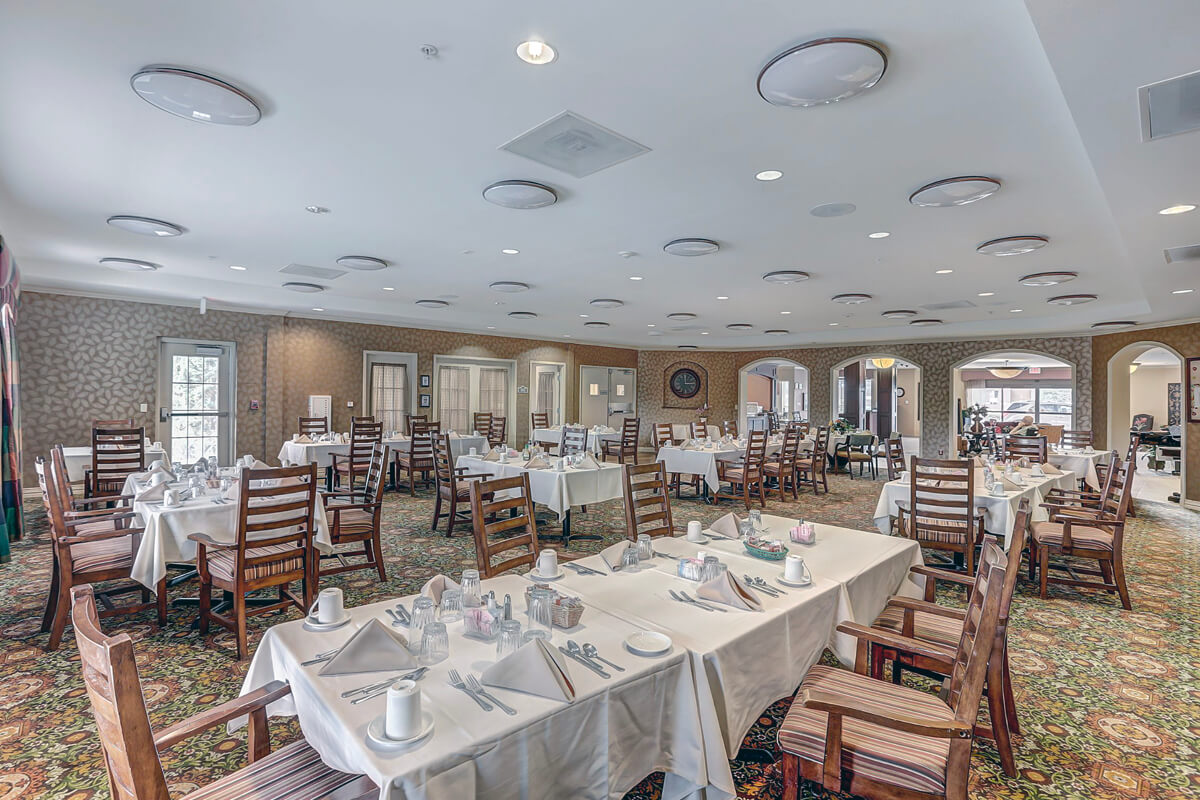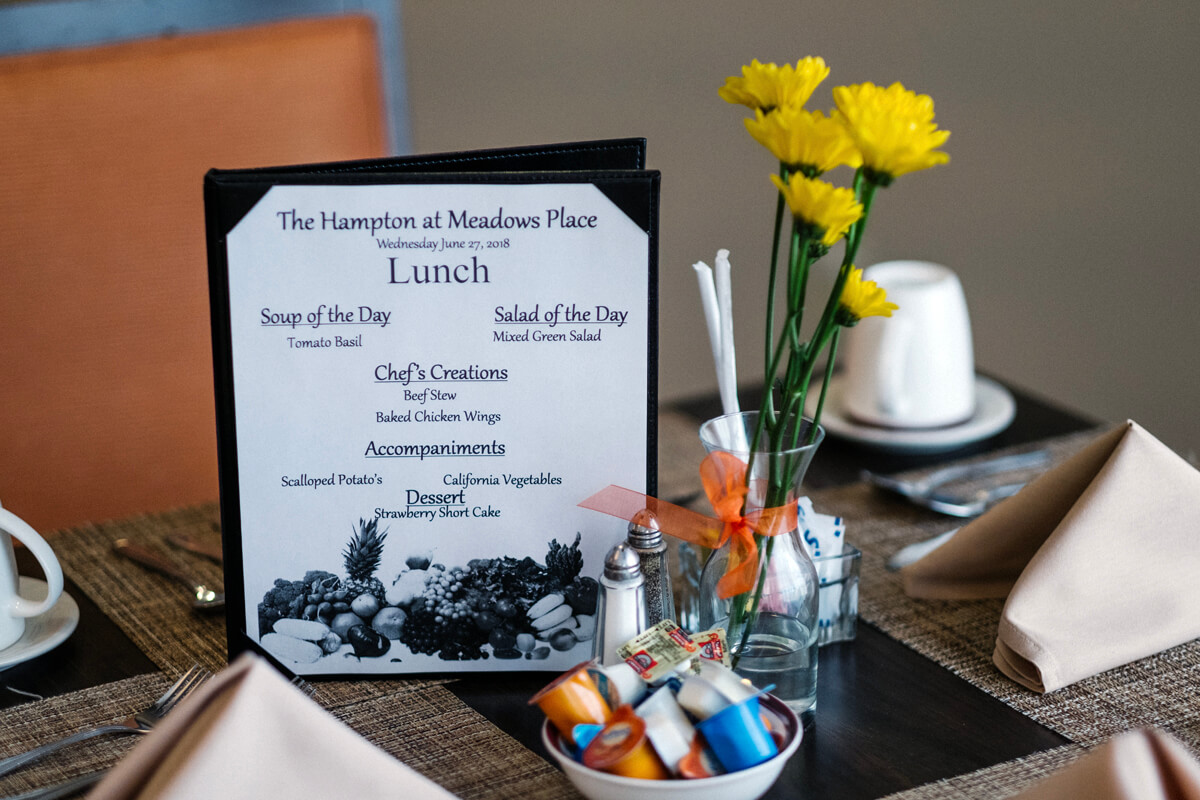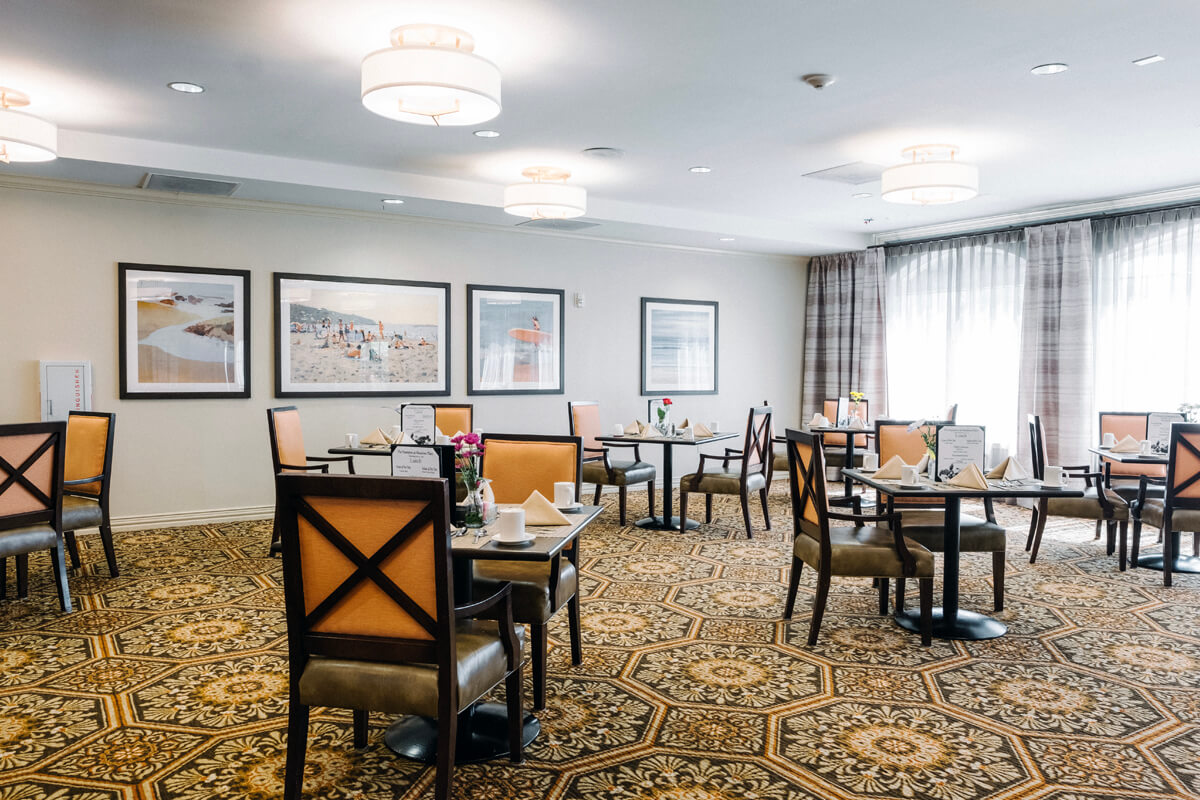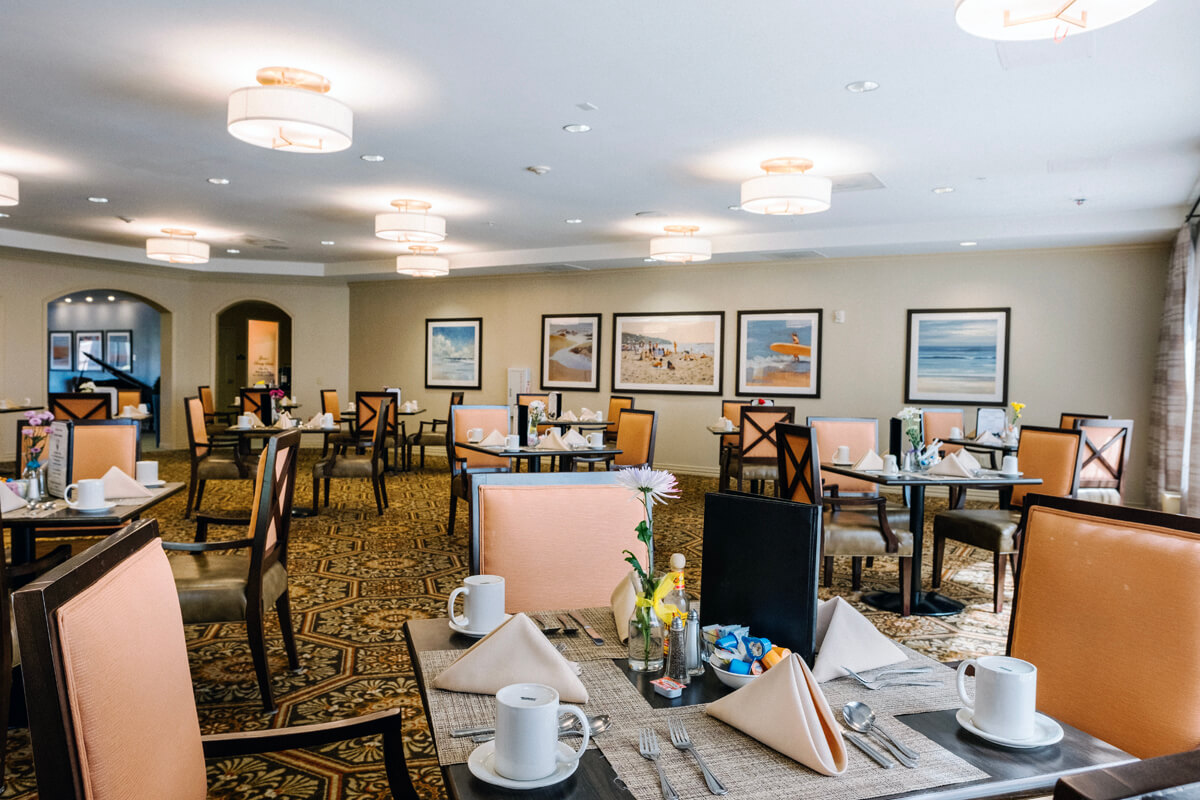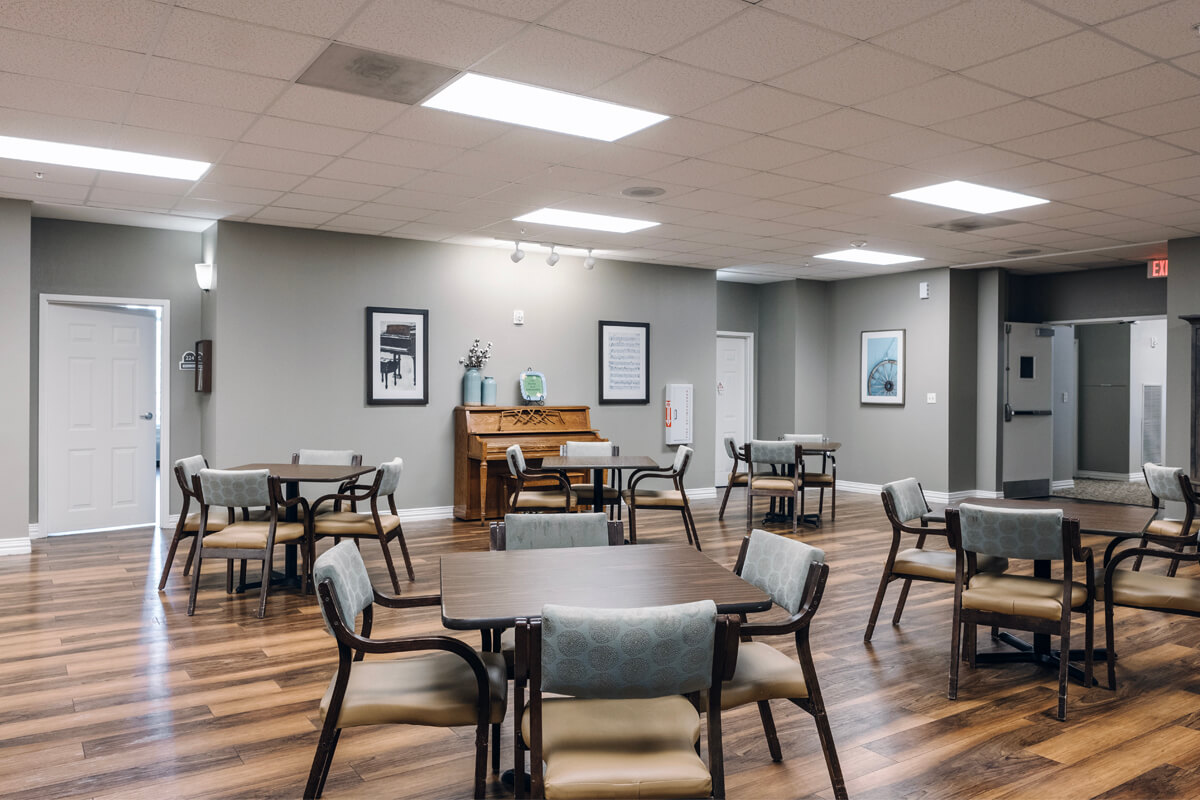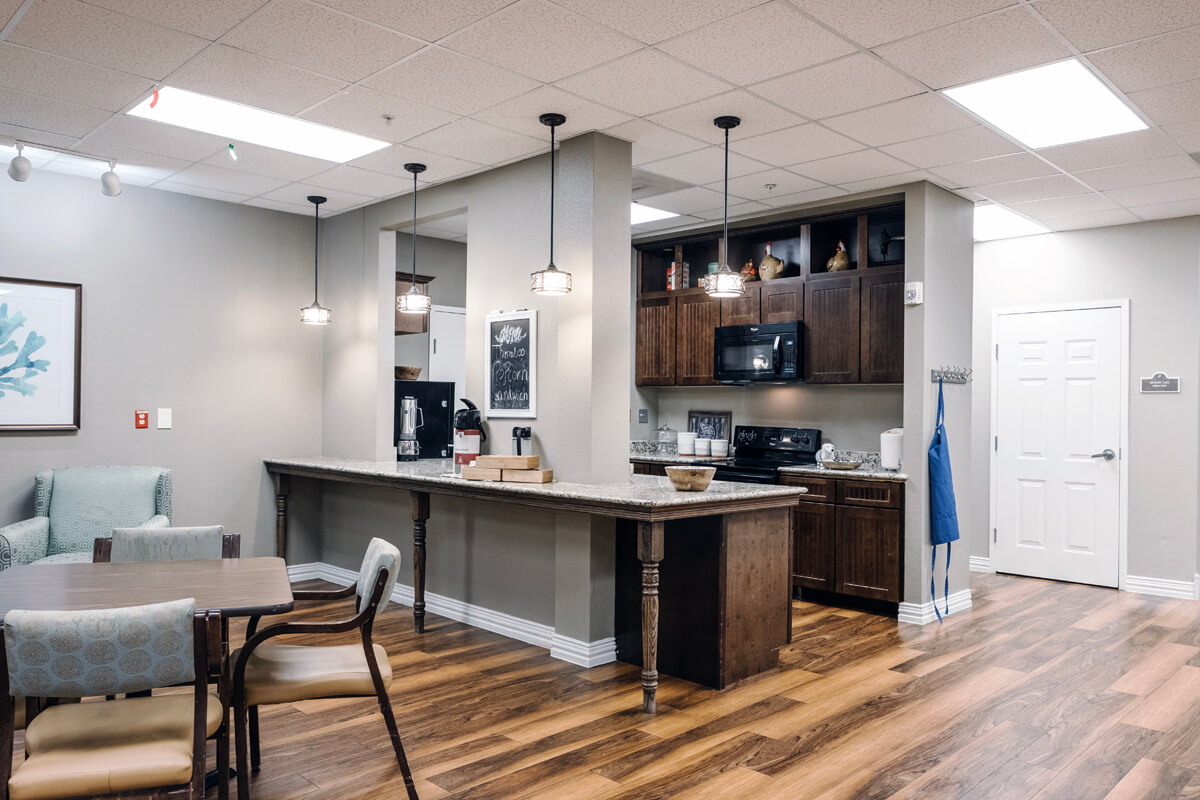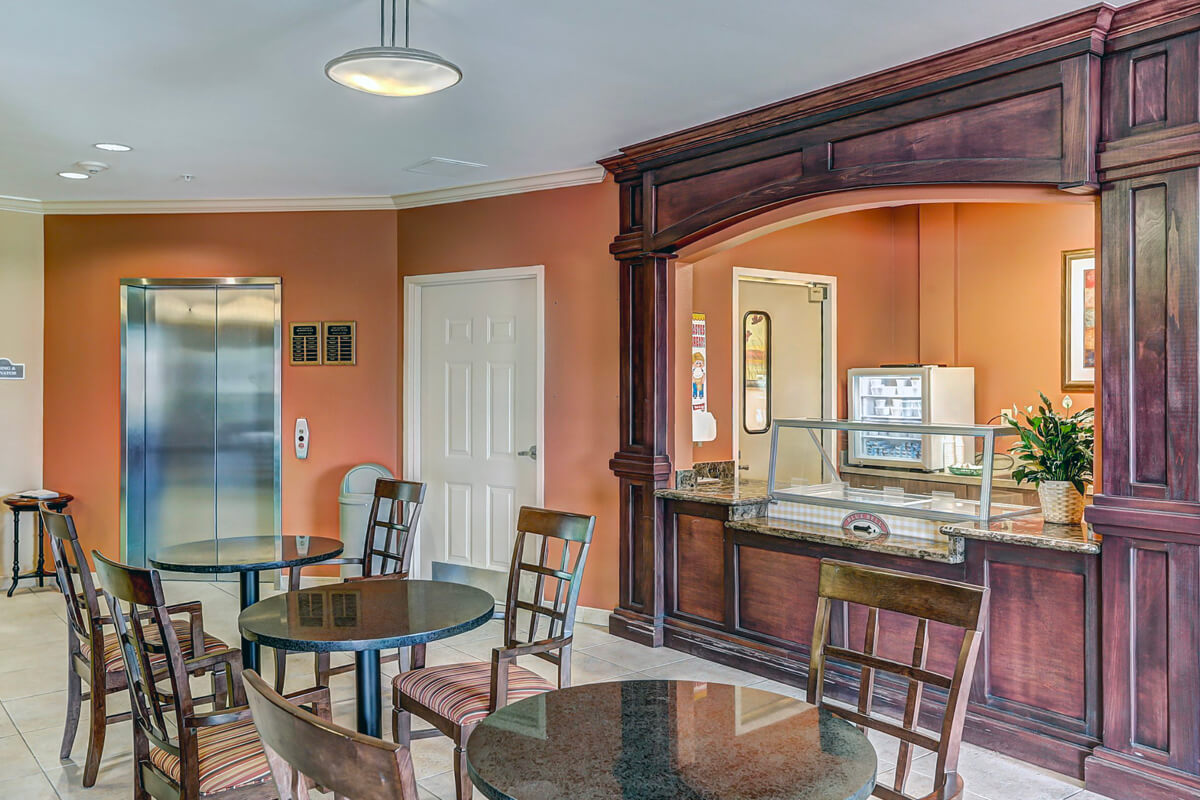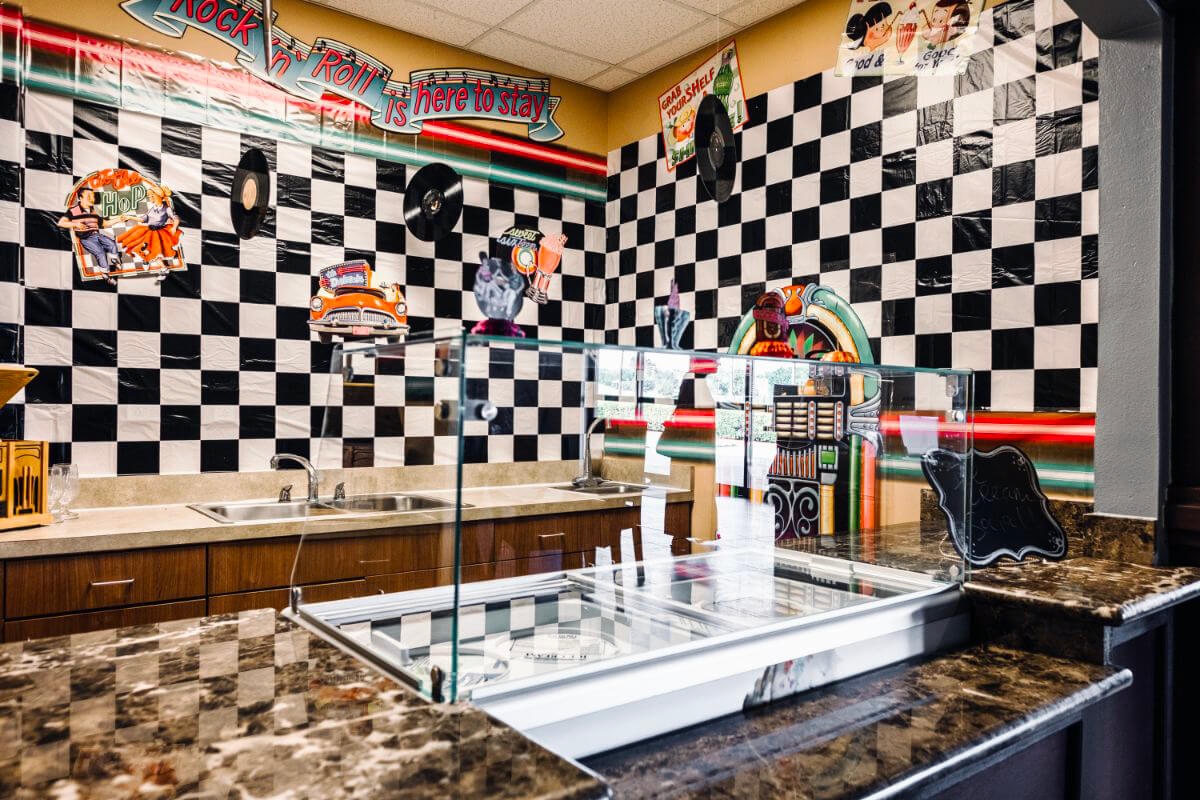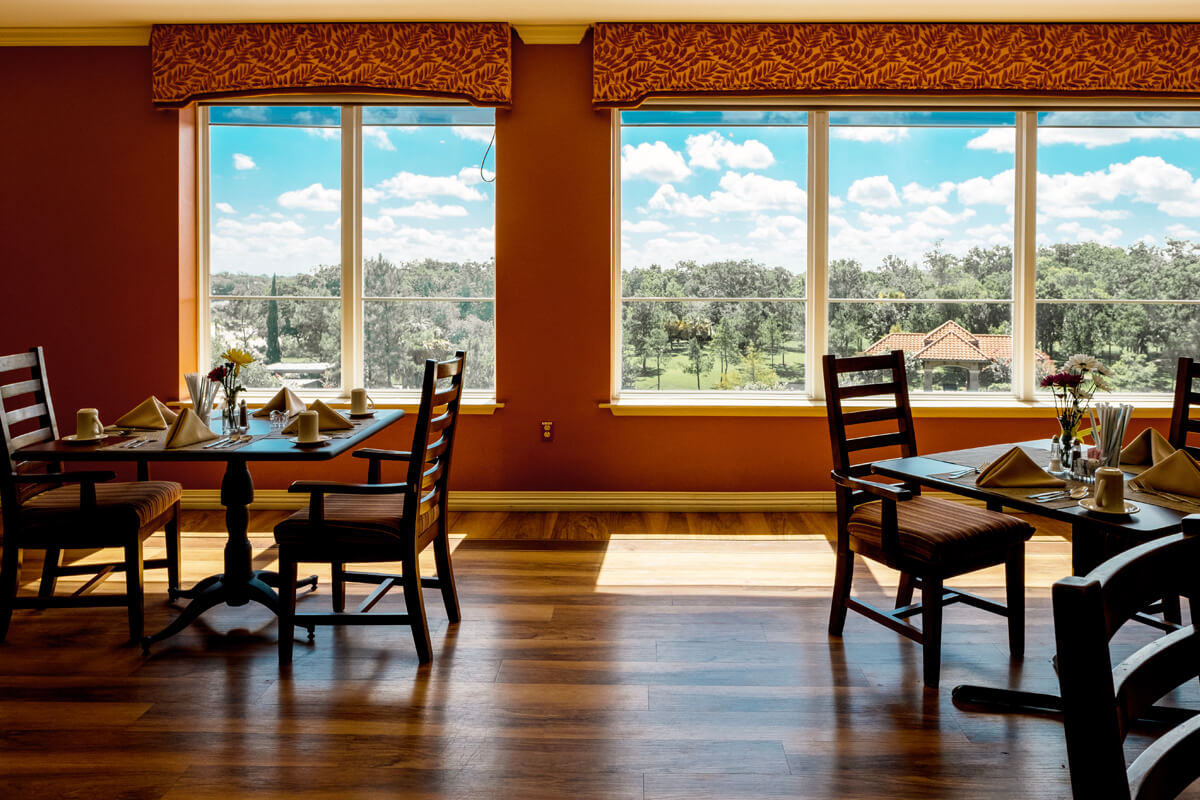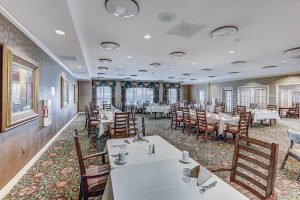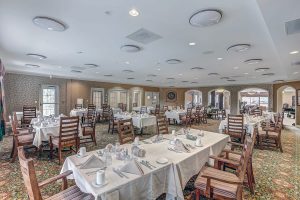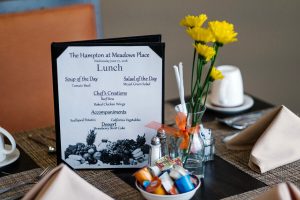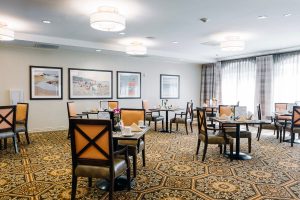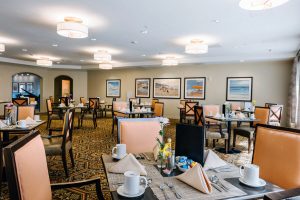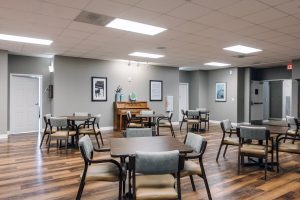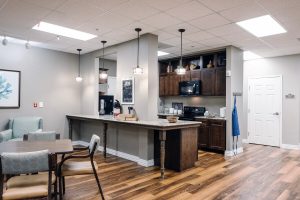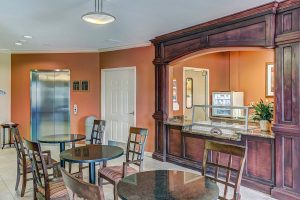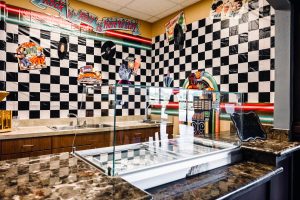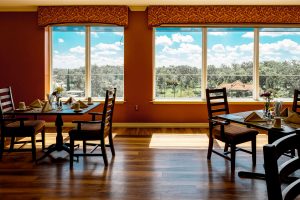 Restaurant-Style Entrées and Desserts
Dining together with family and friends is an important element of our lives. You'll find that chef-prepared meals along with good company are something to savor every day at The Hampton at Meadows Place, assisted living and memory care community located near Sugar Land, TX.