Every year, June is observed as "Alzheimer's and Brain Awareness Month" in the United States, an opportunity to spread the word about Alzheimer's disease and other types of dementias. Sponsored by the Alzheimer's Association, the 2022 campaign is a time to recognize caregivers for the unique support they provide to people living with Alzheimer's and other forms of dementia. Spreading awareness is important because it propels research and encourages meaningful engagement with people who have Alzheimer's as well as caregivers. When more people come together, things are achieved faster.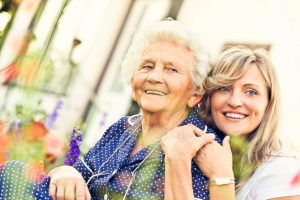 Initially, the signs and symptoms of Alzheimer's begin slowly. However, in due time, the symptoms become severe enough to interfere with the day-to-day tasks. Memory loss or difficulty to remember recent events or conversations is the key symptom of the disease. As the disease begins to progress, other symptoms like – disorientation, mood and behavior changes, confusion of events and difficulty with speaking start to develop.
Alzheimer's disease is the most common cause of dementia, accounting for an estimated 60% of cases.
Alzheimer's is the 6th leading cause of death in the United States. Alzheimer's is the only Top 10 cause of death in the U.S. with no known cure.
1 in 3 people die from Alzheimer's or another form of dementia, killing more people than breast cancer and prostate cancer combined.
1 in 9 people aged 65 and older has Alzheimer's dementia.
Alzheimer's Treatment
Unfortunately, there is no known cure or treatment for Alzheimer's. However, there are things you can do to help symptoms and delay the progression. Doctors may also prescribe medication to help with symptoms such as agitation, depression and more. Some doctors also suggest taking vitamin E to aid Alzheimer's.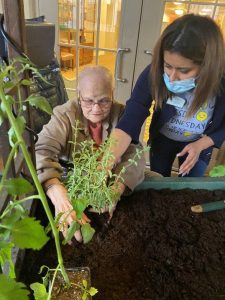 Here are several things you can do to prevent general brain decline, such as:
1) Exercise
2) Healthy Diet
4) Quitting Smoking
Tips for Caring for a Loved One with Alzheimer's
Having a plan for getting through the day can help caregivers cope. Do the best you can and remind yourself to take breaks.
Ask the doctor any questions you have about Alzheimer's Disease. Find out what treatments might work best to alleviate symptoms.
Contact organizations such as the Alzheimer's Association for more information about the disease, treatment options and caregiving resources.
Find a support group.
Develop a routine that makes things go more smoothly.
As part of this year's campaign, the Alzheimer's Association encourages people around the globe to support the movement by wearing purple and help fight Alzheimer's disease. Purple is the official color that represents the fight against Alzheimer's.
Share images of you wearing purple in order to show solidarity in the fight against Alzheimer's, using the hashtag #EndAlz and #AlzheimerAndBrainAwarenessMonth. Other activities include – making donations to the Alzheimer's Association and holding public events and seminars to spread awareness about Alzheimer's. Contact us if you have any questions or want to learn more about Alzheimer's and Dementia Care.