Saturday, March 25, 2023
11:00 am – 1:00 pm
We're hitting the great outdoors for March's Friends and Family event! Each month we host a Friends and Family event to bring together our team members, residents, family and friends. It's a monthly party full of dancing, food and fun where we engage the four components of our Wellness Philosophy, physical, social, intellectual and spiritual.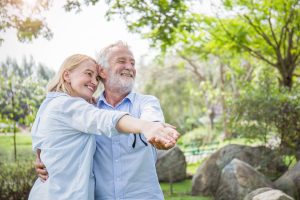 Join us for our Spring Fling! Walk off the fabulous brunch from Chef Roy and his team with a stroll through our gardens and lush landscape. Or dance it off with tunes from Xavier Keys while sipping on our signature cocktail. Either way, you'll be welcoming Springtime in style. Speaking of style, Best Dressed wins a prize so put that winter gear back in storage and get those florals and pastels pressed and ready!
Space is limited so call 281-240-1707 today to RSVP or fill out the form below!
The Hampton at Meadows Place is an active, diverse assisted living and memory care community located near Sugar Land, Texas, that encourages independence and choice while providing a strong support system. We're situated on 14 acres of lovingly landscaped grounds featuring gazebos, courtyards, and the only ADA compliant therapy pool in the area. Contact us with any additional questions.