Texas is, in a word—big. To put it in perspective, we're so big that you could put France in our borders with room to spare, the same with Spain, and if you shoved it in there real tight you could get Italy to fit two times over. We're big and we like it that way! So, when people say 'everything is bigger in Texas' that's the unadulterated truth because we've got big ranches, big hats, big cities, and don't forget our big swagger. But we're not just bigger, we like to think we're also better (that's our swagger). After all, you don't get a slogan like "Everything is better in Texas" by being average, no. So, it stands to reason that Texans have high expectations, and when we make an investment we want to put our money on a winner; we expect bigger AND better! We expect it in everything, and especially in regard to the care of our parents or grandparents.
Comparative Analysis of Senior Living in the Sugar Land, TX Area
Regarding our investments, there is no doubt that one of the biggest and most important investments a family will ever make is the choice of quality care for their mom or dad, mimi, nana, grandma or grandad. The names may change but the feeling is the same, and that's love. While quality senior living prices vary greatly around the country, it's still possible to get what you want and not break the bank, but you need to fully understand the value that goes behind that monthly fee, because quality is not always measured by price alone. According to data provided by AssistedLiving.org, seniors who reside in assisted living facilities around the country will have to shell out anywhere from $3,500 to $10,500 a month. So, when it comes to costs, if it's going to be big, it's got to be better, because that's how we roll in Texas.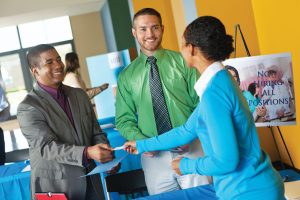 Now there's nothing more important than quality care for a family member, but the bottom line is, the best quality care is a cost that must be budgeted. When making the important decision about care for Mom, Dad, or Nana, you'll undoubtedly be considering whether independent living or assisted living is the right choice. Independent living is obviously the least expensive option, but it doesn't provide the safe and secure feeling that assisted living provides with the full spectrum of valuable perks it offers, the most important being assisted living's 24-hour support and emergency medical care!
The ballpark cost of assisted living in Sugar Land, Texas is comparable to prices around Texas in general, and according to data from Genworth's Cost of Care Survey, the 2021 monthly median cost for an assisted living facility (monthly rate for a private one-bedroom) in Texas is $3,998. That's definitely an investment, and thus you need to know what you're getting for your money.
Our Prices and What We Offer at The Hampton at Meadows Placce
Here at The Hampton at Meadows Place, we know that the rising costs of assisted living can be a strain on family budgets. And we understand that money is only a consideration to you because it is a finite resource; we know that there is no amount of money equal to the love you have for you mom, dad, or grandparent. In Texas, there is nothing, absolutely nothing, more important than family, that's a given! But as the cost of assisted living in Sugar Land, Texas, has grown, we have made every effort to keep our cost to you as low as possible. We don't believe that the cost of providing the best quality care for your family member should ever put anyone in financial trouble. This is why we have options and pricing structures that allow most of our residents to move in regardless of their family income level.
Expect More, Get More: Pricing That Works for Almost Every Budget
If you're reading this blog, chances are you've already completed your research or you're in the midst of it, and our exceptional reputation and word-of-mouth recommendations have brought you here. We're glad our residents and families often share their good experiences with The Hampton at Meadows Place, and we hope to meet with you if there comes a time when one of your family members needs assisted living.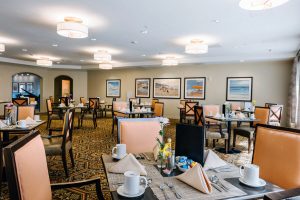 We know you have high expectations, and with our 'expect more, get more' pricing structure, you'll find it easy to see why we're so highly rated. Our assisted living fee starts at just $3400 and boasts five comprehensive wellness packages that will be tailored to the unique needs of new incoming residents. Yes, the cost of assisted living in Sugar Land, Texas, can be affordable. We make it easy on your budget, as one monthly payment provides an expansive list of included amenities as well as vital health support services. Let's browse just a few of the many valuable pluses that are included when you choose to reside with us.
Daily wellness check-ins that put health first!
24-hour support and care
Social, entertainment, educational, and spiritual engagement programs
Tailored fitness and wellness programs
Delectable chef-prepared seasonal menus in a restaurant setting
Housekeeping services, laundry and linen services
Scheduled transportation services to take residents where they need to be
And of course, 24-hour team members who know our residents intimately, who'll be there to care for their needs and to share moments in their day
Our Signature Senior Programs Engage and Inspire!
Our philosophy is grounded in the belief that every person, regardless of their physical or mental challenges, has a right to live a life that is full, rewarding, and filled with daily moments of joy. And our signature engagement programs are designed with that in mind. All of our programs are science-backed and incorporate holistic wellness as well as therapeutic benefits designed to help residents thrive while respecting independence and honoring their legacy. But individual interests are always encouraged and our team members are happy to accommodate those interests. And if memory, dementia, or Alzheimer's is a factor, we offer memory care programs that work to improve memory and cognitive abilities. Our programs truly are, in Texas tradition, bigger and better!
Residents can choose to engage with our specialized Valeo TM Programs and dive into experiences that awaken the spirit and power up the mind. Learn more about our signature programs.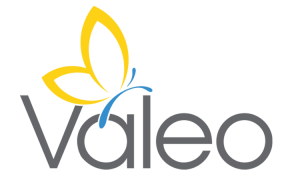 The Hampton at Meadows Place Personalized Wellness Philosophy
Our residents are impressive; they've built meaningful lives, careers, and loving families and we're honored to be a part of yet another thriving phase of the legacy they're creating. And we believe our wellness philosophy at The Hampton at Meadows Place is an extension of that legacy. For a life well-lived is built upon a solid foundation of qualities that give our lives meaning, and purpose, and that's the essence of what we consider our four cornerstones of wellness: the physical, social, intellectual and spiritual components of life.
It's about community. The Hampton at Meadows Place is an inclusive and diverse community that brings people together through fellowship and shared interests. Contact us to learn more and schedule a tour of our community!